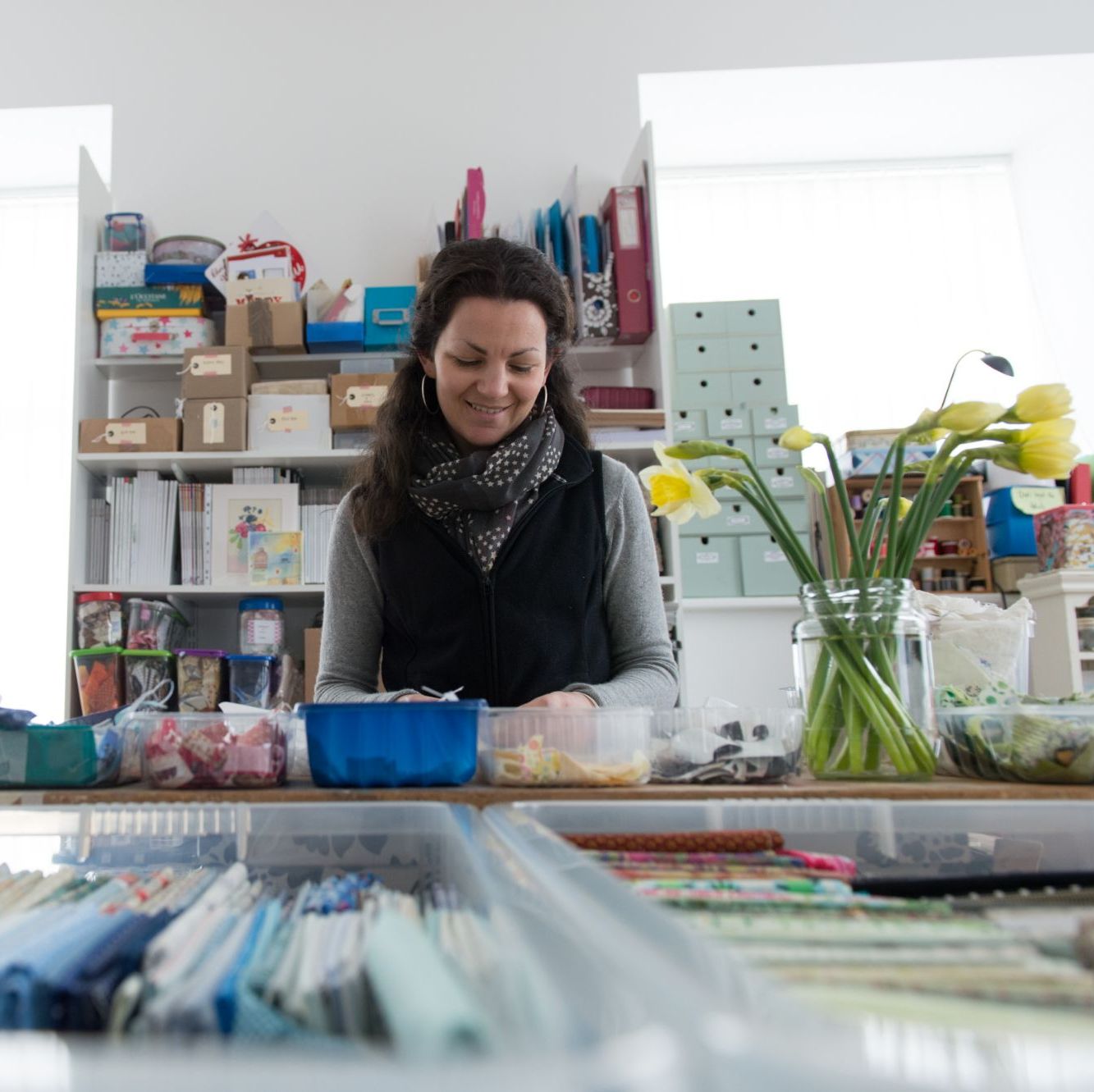 Hello!
I'm Cat and it's lovely you're here, thanks for stopping by.
This is me in my home studio in Redruth, it's light, airy and full of fabric!
I have a BA in Art History and a Masters in Illustration and love telling stories through pictures. I'm a home bird and draw most of my inspiration from my home county of Cornwall, its magical coastline and landscape providing a never ending source inspiration and stories.
I make small pieces of textile art work using fabric and drawing details ontop with my sewing machine.
Happy Sewing!
Cat x