Welcome to Cat Rowe - Textile Illustration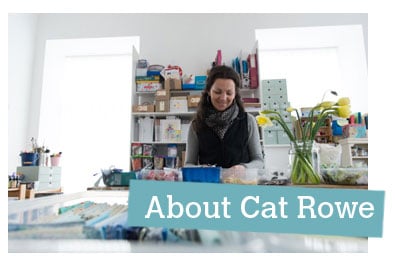 It's lovely to see you here, thank you for stopping by my website! There are lots of exciting textile goodies here for you to discover and I hope you enjoy browsing through the many printed cards, handmade creations and patterns. All products on the website are made by me and are printed locally in Cornwall. Feel free to email me with questions and queries or just to say hi, it's always lovely to hear from folk.
Best Wishes and Happy Stitching!


Featured Products
A small selection of my latest products