Cat teaches public classes at craft venues, happily travels to sewing, embroidery and quilting groups, holds small classes at her home studio and now offers online workshops for those wishing to join in further afield.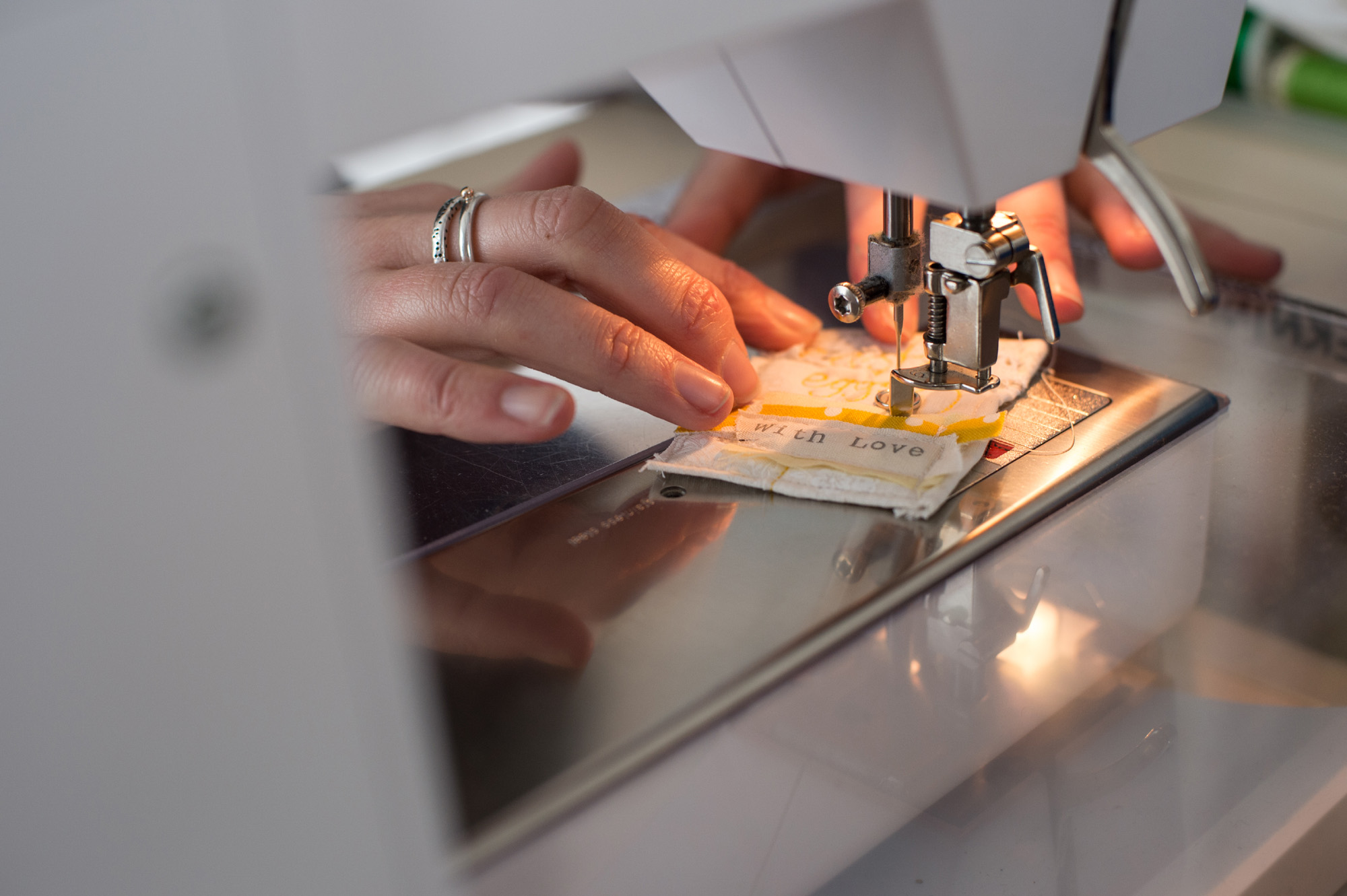 Cat is passionate about her practice and with sharing it with others. Always encouraging she aims to empower you with the skills and techniques you want to master on your creative journey.
Workshops are fun and relaxed!
There are currently no in person public classes listed.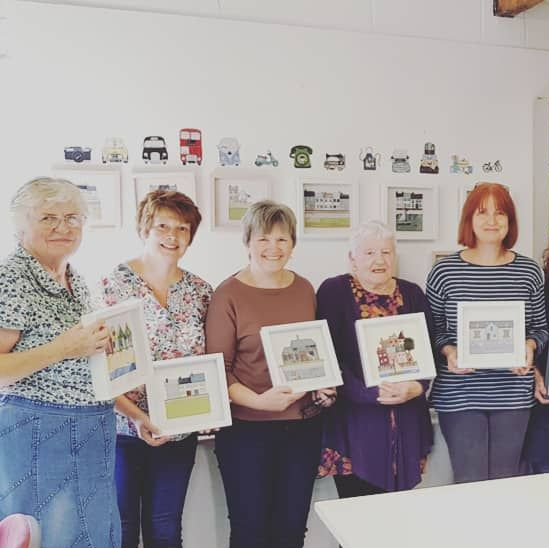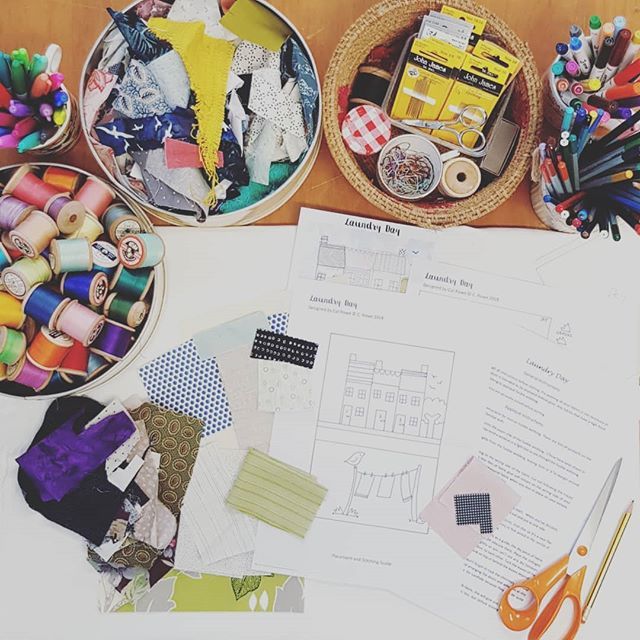 Small workshops at Cat's studio.
Ideal for learning in a relaxed and inspiring environment each class has no more than 4 students which assures great quality and almost one to one tuition in a working artist's studio. Come by yourself or with friends you'll be guarenteed a warm and friendly welcome.
Classes can be tailor made to your specific field and areas of interest be that machine or hand sewing, quilting or embroidery. Be assured of quality one to one tuition in a working artist's studio.
The studio is light, warm, has plenty of parking, easy access and clean facilities.
Quilt, Sewing & Embroidery Groups
Cat happily travels to groups.
Workshops can be customized to suit your group's location, size and duration of session.
Most workshops are based on a 10 – 4pm day with a break for lunch.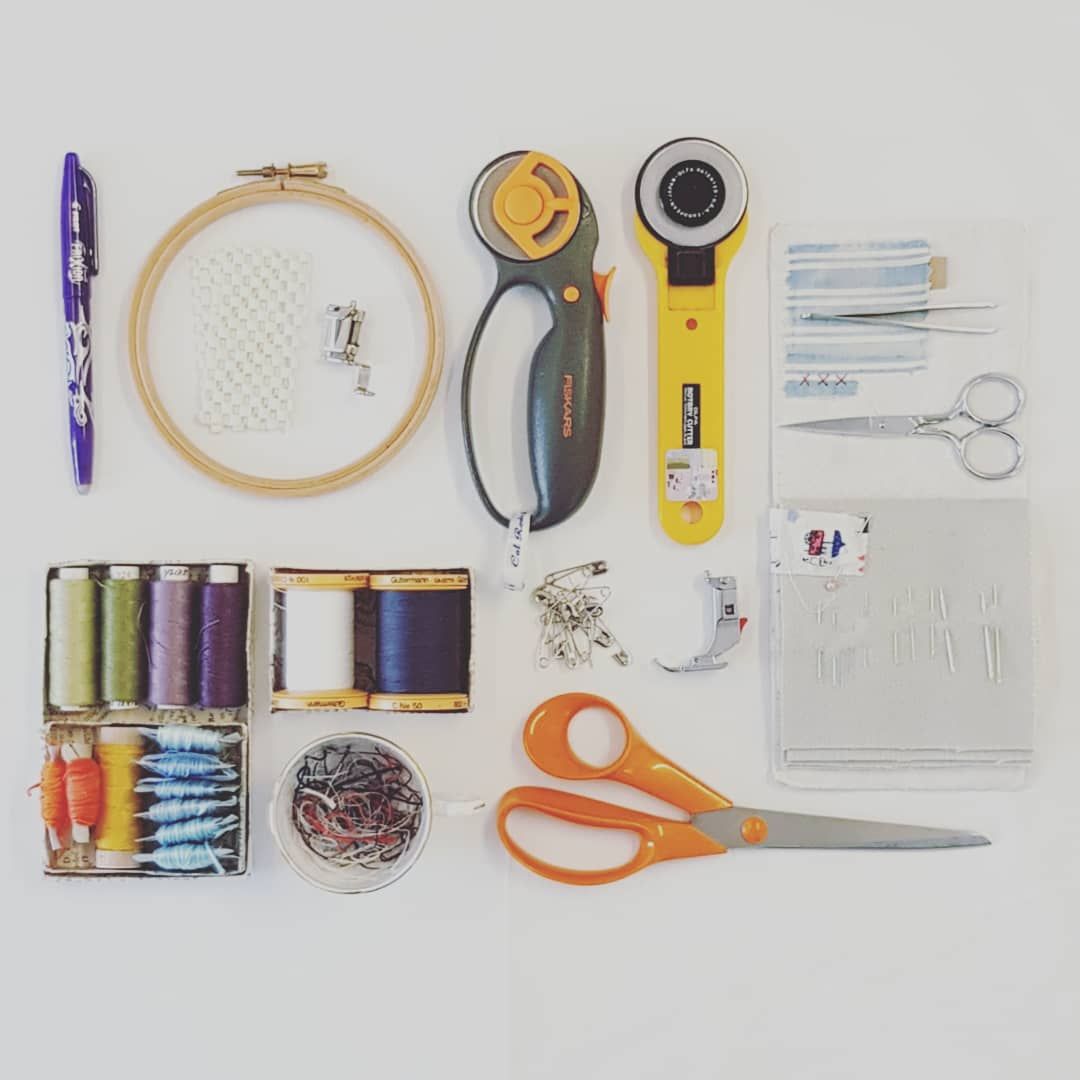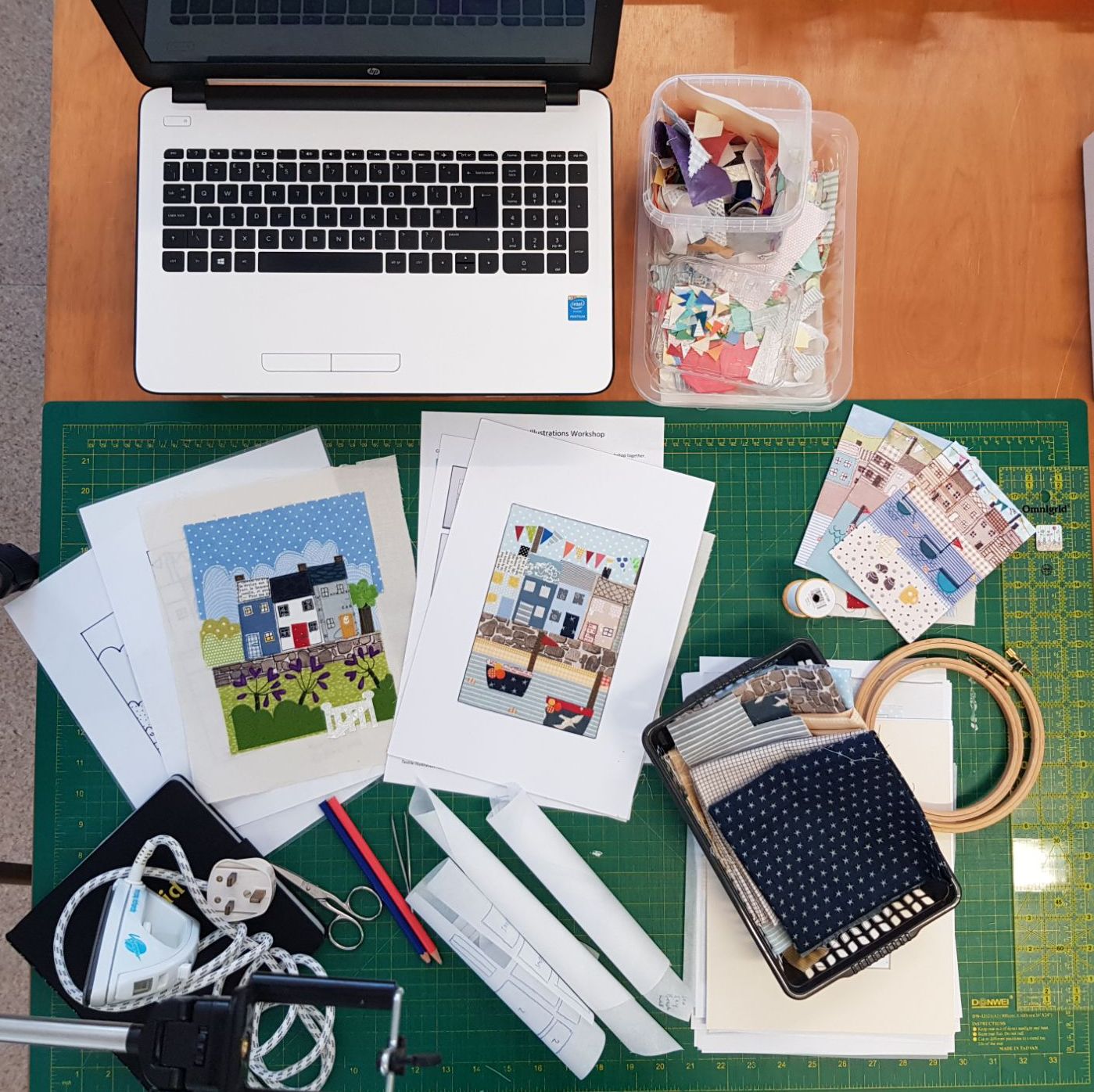 Cat has been teaching online since April 2020.
Classes are live & perefctly formed! Provided through zoom, numbers are kept small to retain a sense of togetherness, demonstrations are clear, well lit and filmed with multiple cameras. Each class has it's own PDF resource pack.
Cat offers an insightful talk into her work and practice. Walking you through her process from sketch to finished piece sharing pages from her sketchbooks and source inspiration.
Talks are 45mins with time after for questions.
Talks can be given online through zoom.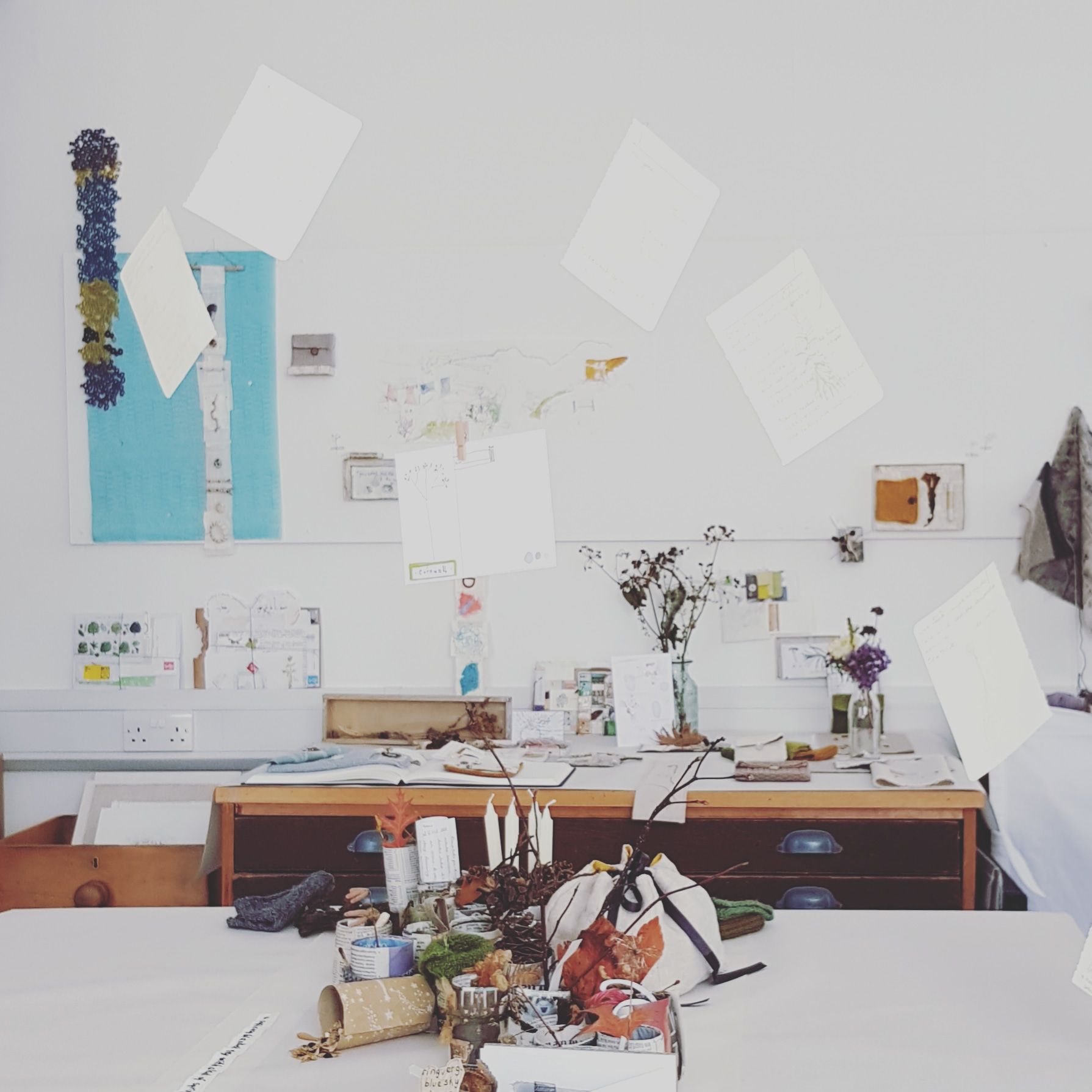 Booking Information
Please do email Cat if you're interested in booking a workshop, retreat or talk for your group whether it's online, inperson or a hybrid. As well as any enquiries about availability and prices.