Christmas Workshops
Posted on
Christmas Workshops 2017
Christmas Illustrations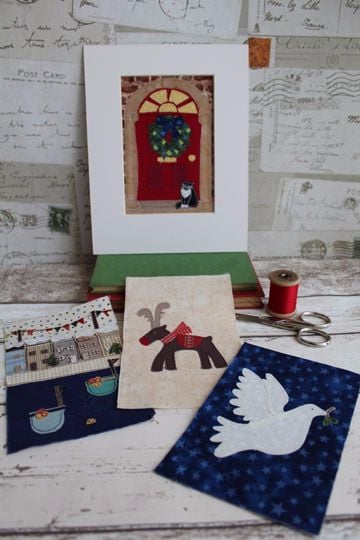 Make a charming Christmas fabric illustration as a gift or to decorate your home with this Christmas.
Working on a small scale you will make a Christmas inspired piece of textile art in this workshop. This is the ideal project for using up scraps of Christmas fabric that you might have been hording!
Add all the details and 'drawn' parts of your picture by machine or hand stitching. I love using free machine embroidery, but this isnot essential. You can also give your piece added sparkle by embellishing with sequins and metallic threads.
There are so many wonderful Christmas images to choose from I suggest you come along with a picture that you would like to turn into a textile illustration. Ideas could come from anywhere, old cards, the internet or your own imagination!
Next courses:
28th October - Coast & Country Crafts and Quilts, Barras Moor, Near Falmouth. Please call Sally on 01872-870478 to book a space.
Christmas Decorations, Cards, Brooches and Bunting!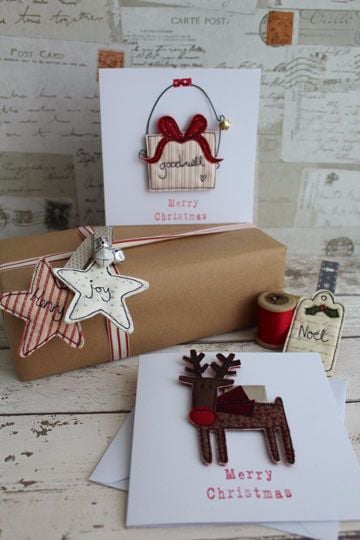 A Christmas card workshop with a difference!
Spend the day making a collection of charming appliqué Christmas decorations to use in so many different ways!
Turn them into decorations to hang around the house or on the Christmas tree, string them together for a truly gorgeous bunting to hang over the mantlepiece, personalise them and use them as unusal gift tags on your presents or make them into brooches and present on cards to give as a truly unique gift.
Next Workshop:
5th November 2017: Cowslip Workshops, Launceston, Cornwall. Please call 01566 772654 to book a space.
I hope to see you on one of them!
Happy Stitching
Cat :) x