From the Studio - Spring 2020
Posted on
Dear friend,
I hope this finds you well and safe at home. I hope you are navigating these uncertain times with compassion and gentleness for yourself and each other.

Many of the workshops and projects I would normally be writing to you about at this time of year have been cancelled or postponed. All of us have had to adapt, flex and shift our normal way of living and working.

I've found it challenging but I'm determined to see it as an opportunity to learn new skills, mostly involving my computer! This is an area of my working life that I tend to avoid so getting to grips with new software to digitalise my patterns, understanding new capabilities of my website and zooming for the first time & it's etiquette have definitely pushed me out of my comfort zone.

All any of us can do is our best in this situation and try to be as positive as possible.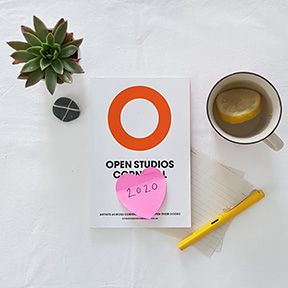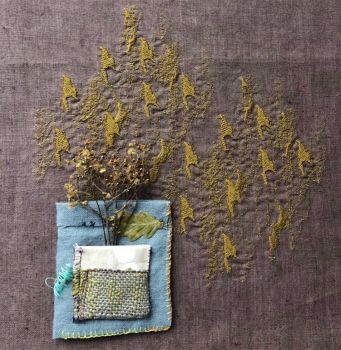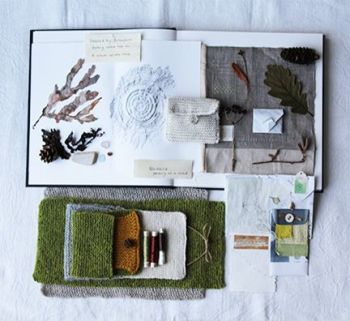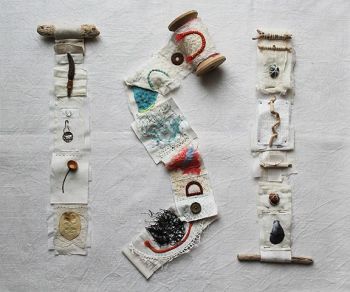 This year Cornwall's Open Studio event has been rescheduled for the end of August and hopefully this will go ahead. I will of course write about this nearer the time with specifics, so please look out on the blog for that.

I'm really excited about this year's event as it's a departure from what I have done in the past. I'm collaborating with two amazing artists, Fiona and Rachel Thomas.

Our work shares themes around nature and the changing seasons, the passage of time and our place within it. We complement each other nicely. Recording nature through our own art practice creates a map of sorts, way markers of our journey through the year... and what a year it's turning out to be.

My studio in Redruth will be given a fresh makeover to give a blank canvas for us and our work. We look forward to seeing you later on in the year.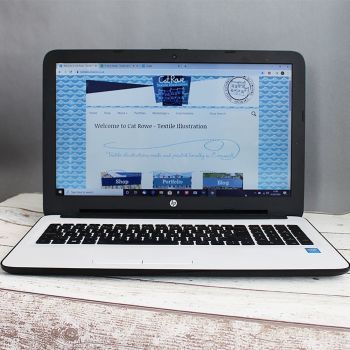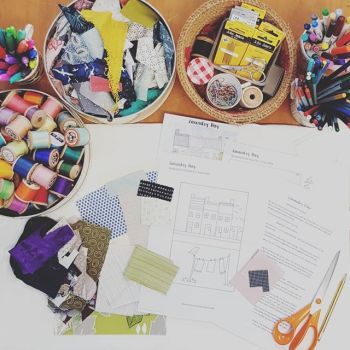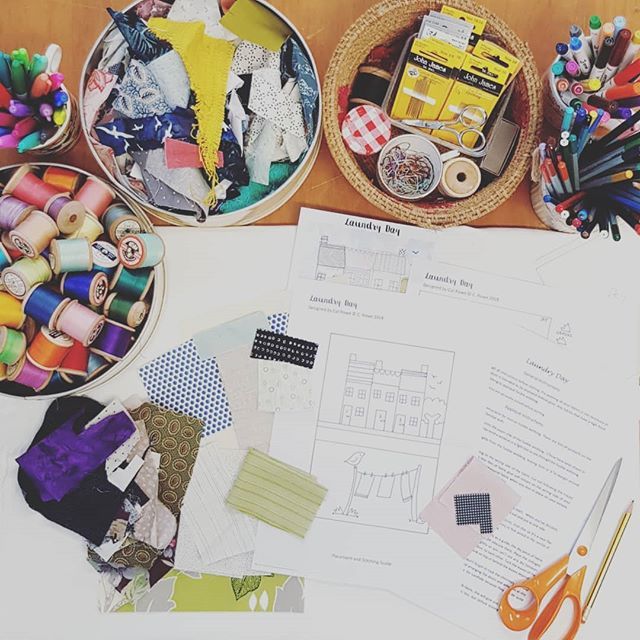 As I mentioned above I've been working on my computer A LOT digitalising all my patterns for download. I'm thrilled to finally offer these here on my
website
, quick, safe and direct into your inbox you can get started creating straight away where ever in the world you might be.
All the textile picture, brooches and larger projects are online now. A whole digital Christmas collection will be up soon. I'm so excited to be presenting these to you.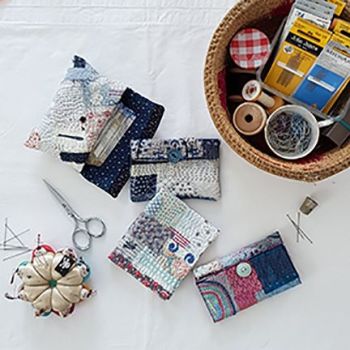 I was so excited to share my first ever online workshop through ZOOM with my mailing list last weekend. The response was amazing and it sold out in less than 24hrs.

I'm hosting a 3 hour Slow Stitching virtual workshop this coming Friday. I can't wait!

Our focus will be on a mindful and more contemplative way of spending time stitching, the Slow Stitch movement embraces a more environmental and sustainable method of using what you already have rather than buying more. Ideal for the times we find ourselves in.

I see the practice as a moving meditation combining our hands and mind, the rhythm of our needles creates a space of calm, slows our breathing and grounds us in the moment.

During the three hours we will spend together I will share some loving exercises for hand care. We will where possible recycle and reuse what we have to hand in our homes. We'll start with a patchwork or collage base. I'll introduce my use of the invisible baste to secure our fabric foundation and consider possible stitches and celebrate the mighty running stitch.
I purposefully kept numbers small and intimate and beginners were welcome. I even offered kits as I thought getting to fabric and sewing shops would be difficult at the moment.
I'm hoping to be able to offer more workshops throughout the rest of May and June. I recently participated in an online workshop myself and thoroughly enjoyed the experience of creating at home but online as a group.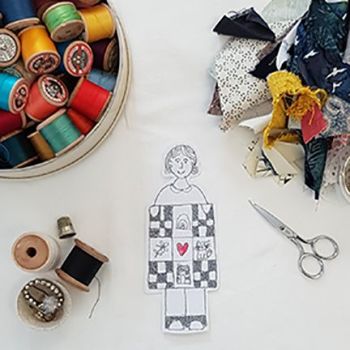 Finally I made this quilt for my friends, family and lovely customers to wrap you all in a loving hug because I can't do that right now.

I share her with you all now as a reminder of that care and appreciation I have for you. I hope she will watch over your homes and hands until we can meet in person again.

Thank you for reading this rather longer than usual blog post. You are all super stars!

With Much love and happy sewing
Cat x