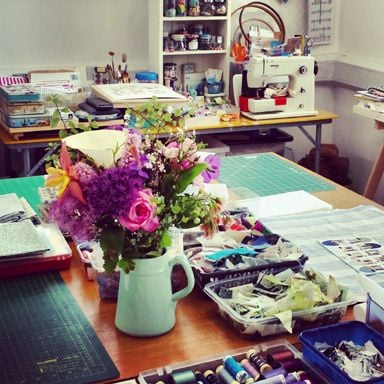 Hi All,
I hope you're doing well this month? Are you like me and hunkering down and stitching away the dark wet days? I've got several projects on the go and i'm picking up what I fancy on the day, it's a real mixture of hand and machine work.
It's at this time of the year that I seek out the light from the darkness and start browsing all the wonderful and varied workshops on offer across the country. What takes your fancy this year? I'm looking at trying indigo dying, story writing and i'd love to go on an art retreat......
Perhaps you fancy coming along on one of my workshops, I am teaching at the following locations throughout the whole year, so do check their websites for more details and information on how to book.
February 3rd -Textile Illustrations - Sewing Studio, Redruth
March 3rd - Free Machine Embroidery for Beginners, Cowslip Workshops, Launceston
March 4th - Textile Illustrations, Cowslip Workshops, Launceston
March 20th - Free Machine Embroidery for Beginners, Sewing Studio, Redruth
April 6th & 7th - Cornish Cottages, Coast & Country Crafts & Quilts, Nr Truro
May 21st - 28th OPEN STUDIOS (closed Wednesday 23rd) An awesome week where I open the doors to my studio to the public and you get to take a peak inside the chaos that is my crafty life!
September 14th & 15th - Cornish Cottages, Cowslip Workshops, Launceston
Do keep checking back for more dates as I add them.
I also hold small workshops here at my studio in Redruth, ideal for four friends to spend a day stitching and catching up, email me if you're interested, you choose which workshop and I provide the studio, the inspiration and the expertise, tea and cake!
However if you know more than 3 stitchy friends who would love a day of designing, playing with fabric and stitching, even perhaps a whole quilting, sewing or craft group I can come to you! Email me for a list of workshops and availability in 2018/19.
Till we speak again,
Happy Stitching!
Cat x